CWSWeb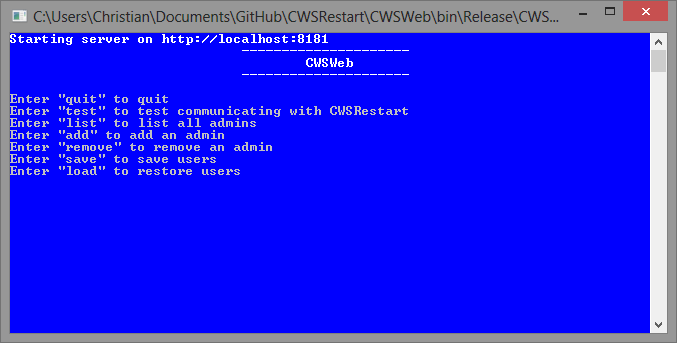 If you want to remotely manage CWSRestart, CWSWeb is the tool for you. It is a full-fledged web server that allows you to manipulate the settings of CWSRestart. You can also display server activity to your users.
Features
Display the number of active players, the total amount of players, the uptime and an activity graph to your users.
Include the data in your own projects: CWSWeb exposes statistics as JSON, so you can use them in your own programs.
Create administrators, that can manage the CWSRestart settings through a web interface.
CWSWeb can create userbars for you, that display the current server status and the player count. The userbars are fully customizable.

Screenshots